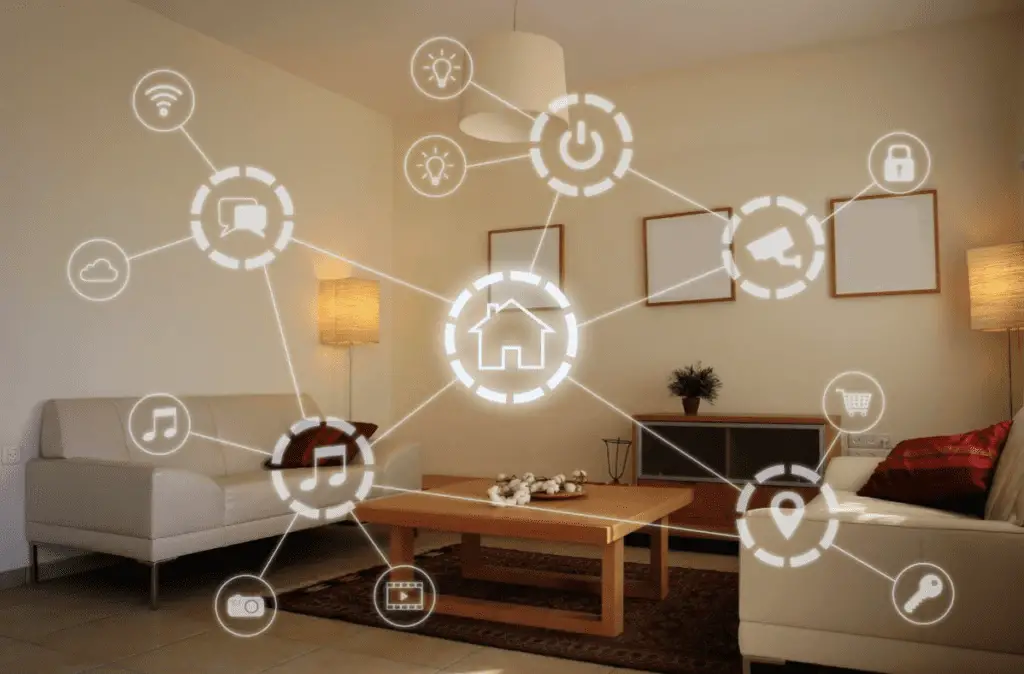 As humans have continued to develop, so too have their modes of entertainment and methods working. Technology has helped us with all manner of domestic tasks, with security cameras, automated washing machines, electric hand dryers and smart meters all playing their part to enhance the quality of modern life.
Because technology has continued to improve our lives to such an extent, there are very few household appliances that have remained untouched by modern upgrades. Consequently, the concept of a smart home has become a much-desired home improvement idea worldwide.
For a better understanding, the term 'smart' refers to all the devices or household appliances connected through the same network that can be controlled from your smartphone. This allows you to control them both remotely and while staying at home. If you want your smart family room to be updated, or simply want to turn an ordinary room into a smart one, here are seven things you need to know:
Smart TV:
We live in an age of Netflix and YouTube and have become more used to watching our favorite movies and series without the constant interruption of adverts. Watching terrestrial, scheduled television now feels like a chore having to sit through regular breaks, especially if you are short on time. As well as allowing you to watch your favorite programs without intervals, Smart TVs can be a stylish, contemporary center point of your family room. Additionally, if your children are using YouTube on your smart TV, you can limit the content they watch with the YouTube Kids app, or other parental lock features.
Smart Lights:
It's always irritating when you are already comfortable sitting down and then realise one of you has to get up and dim the lights. Can you imagine how great it would be if you could control your living room's lighting with just a voice, and not have to move when you are settled? All you need is to replace your ordinary bulbs with smart ones and connect them with Alexa, Google Assistant or any other smart device you use. This can allow you to change the lighting without getting up. The best part is that smart bulbs are energy efficient, helping to reduce electricity costs significantly.
Smart Fan:
Similarly, arguing over how fast a fan is spinning when everyone is settled and comfortable can become a thing of the past with a smart upgrade. Just like smart lights, switching to a smart fan is a great way to complete your living room. They look great, are energy efficient, and can again be controlled through your phone.
Robot Vacuum:
We all love returning home to a clean, shiny, floored living room, but with full-time work and other responsibilities, it can be hard to find the time for a good tidy-up. Thankfully, a robot vacuum can take care of your cleaning needs while you are away, allowing you to relax knowing that your cleaning work is already covered. The more you invest in getting a good-quality robot vacuum, the less time consuming, laborious cleaning work remains for you.
Smart Thermostat:
Wouldn't it be great coming back to a living room in the summer without having to leave the thermostat on for a whole day? A smart thermostat allows you to turn on, off, and control the temperature of your room no matter how far away you are. You will love this easy-to-use feature for a smart family room.
A Smart Connector:
A smart connector can come to your rescue if you want to control an ordinary device, such as a mobile charger, through your Wi-Fi. Again, this allows you to take more remote control of your ordinary devices from your phone. All you would need is to buy a connector and download the app on your phone, and you are good to go.
Security System:
A security system is a much-needed measure for our current times. You can install cameras in the family room to watch your children remotely if you are at work or simply in another part of the house. A smart security system can even allow you to communicate with postal workers as they drop off parcels, ensuring you never miss a delivery again. The modification options truly are endless when it comes to the smart security system.
To conclude, a smart home is no longer just a luxury. Instead, it is fast becoming a necessity. As a result, we feel that investing in smart solutions is the wisest thing to do. We hope this article has given you some inspiration for the modifications you can make in your home. Thank you for reading.